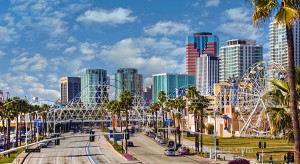 The Downtown Residential Council (DRC) is a local entity that brings together leaders of the Downtown residential community.
The community encompasses all residents within Downtown Long Beach, loosely bound on the south by the ocean, north by 10th, west by the 710 freeway, and east by Alamitos.
The DRC serves as a forum for neighborhood association representatives to join together to discuss
issues of common concern and work together to achieve solutions of benefit for residents by focusing
on community, communication, and impact to make Downtown a better place to live!